Buddypress offers perfect solution for online communities based on WordPress platform. For online community websites Buddypress and bbPress are most often used by WordPress developers to enhance the power of online communities.
Combination of WordPress and BuddyPress still need a good design to represent the concept of the website.
Below are the good WordPress, BuddyPress and bbPress compatible themes.
Plexus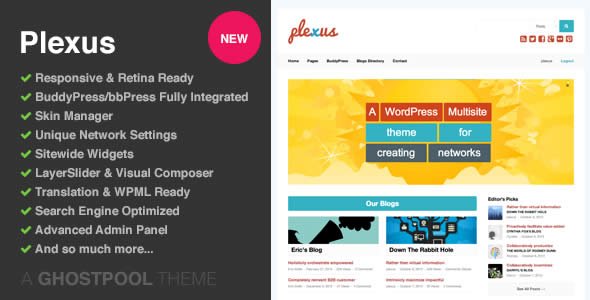 Plexus is a clean, modern and fully responsive WordPress and BuddyPress theme that allows you to make the most of WordPress multisite to host a blog network. And if you want to get to know Plexus a little better, the theme comes with detailed documentation and top-notch free support.
If you want to use the theme without multisite, BuddyPress or bbPress that's fine. The theme works great without them!
---
Sweet Date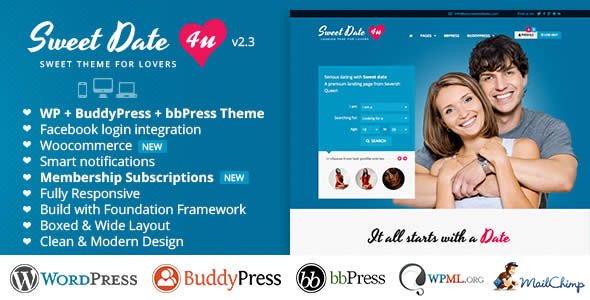 ---
GrandMag
Grand is and industrial strength review/magazine BuddyPress theme powered by a rock solid framework. Everything's automatic, from the skin builder, to the shortcode generator, to the 4 responsive layouts, to the slick AJAX Theme Option Panel. If ou're looking for one template to do everything on your list, pick up Grand Magazine.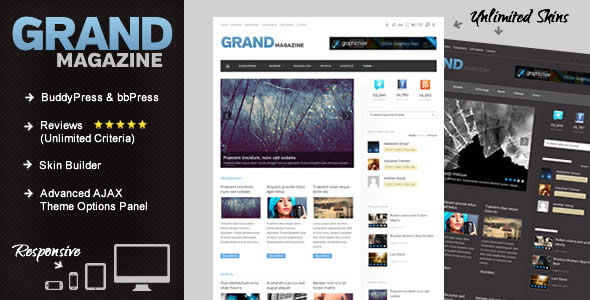 ---
Social Buddy
With it's extensive documentation and intuitive options panel it's quick to setup and a breeze to customize.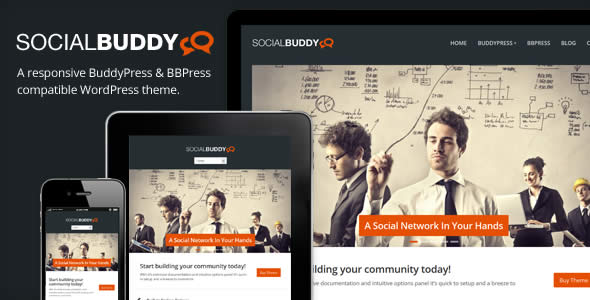 BuddyPress 1.8+ & BBPress 2.3+ compatible
---
OneCommunity
OneCommunity theme is integrated with a BuddyPress plugin which lets users register on your site and start creating profiles, posting messages, making connections, creating and interacting in groups and much more. A social network in a box, build a social network for your company, school, sports team or niche community.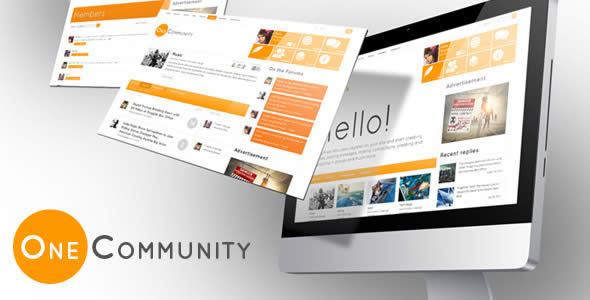 ---